When considering where to find your dream home in Austin, Texas, one popular location is along the shores of Lake Austin. The luxury housing, events, and activities are all reasons that people love living on Lake Austin. People also value the proximity to other lake access, including Lady Bird Lake and Lake Travis. This list will shed light on several reasons why people love living on Lake Austin.
1. New real estate development
While there are many luxury homes that have beautiful views and access to Lake Austin, there is currently
new development
in Westlake real estate on the lake. A partnership with the Four Seasons is bringing several luxury homes to the area. Being built hundreds of feet above the lake, these new homes will be considered prime Westlake real estate. Half of this new development will be reserved for public access to the lake and will be the first development of its kind in decades on Lake Austin. These new homes will appeal to anyone who wants to live a luxurious life on Lake Austin but doesn't necessarily need a single-family home in the area. A Lake Clubhouse will feature private boat docks, which is an amenity that homes on Lake Austin often feature. This new development will be only 20 minutes from downtown Austin, giving residents the best of lake and city living.
2. Events
Many people love living on Lake Austin because of the
number of events
held in the Austin area each year. From concerts to boat parties, if you choose to invest in your own piece of Westlake real estate, you won't be short on activities throughout the year. If you want to extend your entertainment past Lake Austin, you're only a short trip to downtown Austin, where you will have the chance to see major headlining tours or local shows regularly throughout the year. If you want to learn a new skill, Austin offers a variety of classes and lessons from dancing and roller derby to art and gardening.
3. Fishing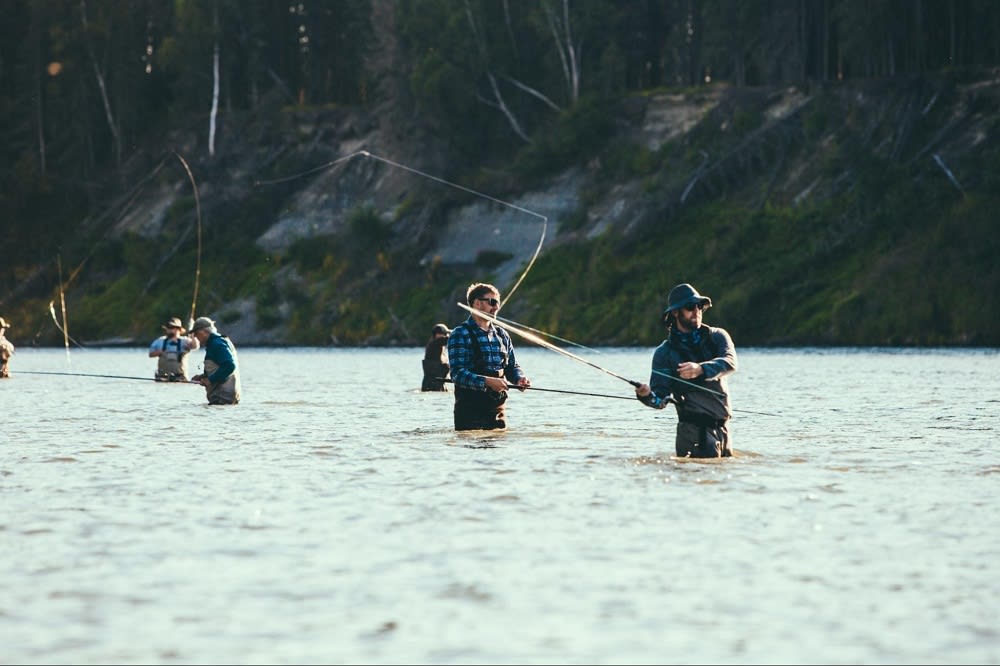 One of the many reasons people love living in Tarrytown luxury homes on Lake Austin is the
opportunities for fishing
. Fishing enthusiasts of all skill levels will love the fishing at Lake Austin. Some of the fish you could catch include largemouth bass, catfish, bluegill, and redbreast. The largemouth bass is the most abundant fish in the lake, many of which weigh 8-10 pounds. If you want to fish during the summer, you will have a better chance to do so at night, as the daytime sees a lot of recreational boating. If you enjoy live bait fishing, your best locations will be in the weedlines. Panfishing is also best in this area. Because several major creeks flow into the lake, brush piles provide cover for fish in several locations. The biggest largemouth bass caught in Lake Austin was a 16.03 pound, 28.25-inch bass caught in 2011.
4. Lady Bird Lake
Near Lake Austin, owners of Tarrytown luxury homes will also enjoy access to
Lady Bird Lake
which backs directly into downtown Austin. There are several access points for watercraft including at Red Bud Isle, Festival Beach, and across from Austin High School. Watercraft rentals are available from several businesses around the lake. Austin Rowing Club offers several rowing programs for rowers of all ages, and also rents out kayaks, canoes, and paddleboards. The Expedition School, situated on the Festival Beach access, offers guided sessions and lessons for paddleboarding. No matter what recreational watercraft activity you enjoy, Lady Bird Lake will be the place where you want to relax and enjoy your leisure time. In order to protect the safety of recreational lake users, swimming is not allowed in Lady Bird Lake.
5. Lake Travis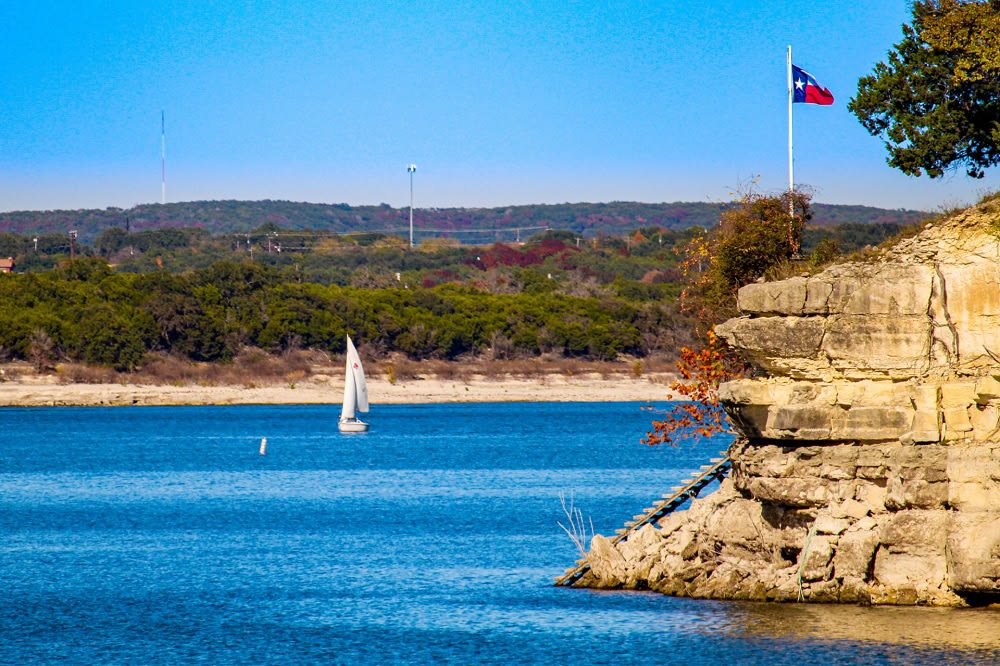 Another lake in the area that is popular with owners of Tarrytown luxury homes is
Lake Travis
. Lake Travis makes for the perfect weekend getaway with your family, offering activities and events for all ages. You can rent a boat that holds up to 32 passengers and find your way to one of the two on-the-water party spots in Austin. If you are an adventure seeker, Lake Travis Zipline Adventures will give you an adrenaline rush and a new view of the lake and city. Swimming is also allowed in Lake Travis, but you are advised to use caution and common sense. The water can be highly populated with boat traffic, so you will want to make sure the water is safe before you take a dip. Fishing is also a popular activity on Lake Travis. Keep in mind that you will have different experiences fishing depending on the season.
You're likely to get hungry while you're spending so much time enjoying yourself at Lake Travis. There are many nearby eateries depending on what you are craving. Dining options near Lake Travis include Tony C's Coal-Fired Pizza, Artemis Mediterranean Grill, Steiner Ranch Steakhouse, and R19 Taqueria. If you want to dine and have an experience, try out Beachside Billy's Restaurant and Water Park. This sandy beachfront location has four slides, a private beach, two pools, and a beachside bar. You can also spend the night in one of their bungalows.
Now that you have a good idea of why people love living on Lake Austin, you may be ready to start searching for your own dream home in the area. When you are ready to start looking for your own home on Lake Austin, you will want to work with a real estate agent that will build a lifelong relationship with you as a client, has area expertise, and will guide you throughout the process of buying your new home.
Alexandria Murphy
excels in the highly competitive Austin real estate market. She is always available for her clients and will gain your trust with her professional integrity. Reach out to Alexandria when you are ready to start the search for your dream home in the Lake Austin area.