Austin, Texas is the kind of city that people from around the world want to visit. It is known for its music and culture, dining, and entertainment. People fall in love with everything Austin has to offer, which is why the population has been continuously growing and is expected to continue doing so over the next decade. An active lifestyle and 300 days of sunshine are also big draws for people of all ages. The outskirts of Downtown Austin abound with natural beauty from Lake Austin to the Texas Hill Country, and there are endless year-round outdoor activities for the outdoor enthusiast. In addition, there are incredible employment opportunities in the city and the nearby suburbs, including a rapidly growing tech industry. Living here is easy! You have access to everything you need to create the perfect balance between work and personal life.


Downtown is a true metropolis, it's lively and very accessible but living a more suburban life is what many people are relocating for. The nearby neighborhoods of Central Austin are fantastic options for a more balanced lifestyle (not to mention space) while still maintaining access to all of Austin's most popular spots. If you want your own outdoor oasis with mountain views, these Austin suburbs may be the right fit for you:
Westlake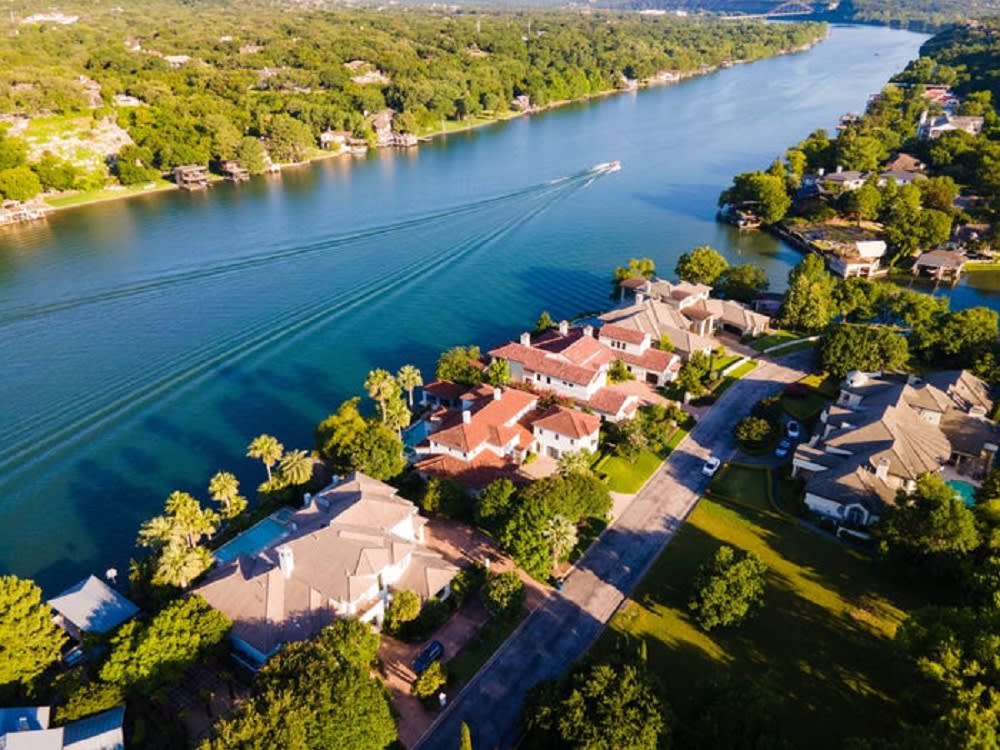 Education is critical to establishing a thriving community, and Westlake's public schools are in Eanes ISD- within the Top 3 districts in Austin & continuously exceed expectations.
U.S. News & World Report
ranked Westlake High School #49 in the state of Texas and #293 in the nation for 2021. Westlake High School performs on all levels. It boasts tremendous academic achievements and continues to challenge its students with programs like
Stanford's Challenge Success
, which encourages health and engagement as its students navigate their learning journey. If your child is an aspiring artist, the art program at Westlake High School is phenomenal. Professional instructors teach art history, sculpture, ceramics, studio, and digital art. The online student
art gallery
exudes professionalism and reflects the success the art program has had at Westlake High School. If the academic and art programs are not enough to convince you to start searching in Westlake, the athletic programs are equally as impressive.
Of course, education isn't the only significant draw to Westlake. The luxurious homes of Westlake provide private settings surrounded by the natural beauty of the area. Resort-worthy pools with scenic views, high-end kitchens, grand entrances, and loads of space are why homes in this Austin community are in such demand. Exquisite landscaping on large lots exudes luxury and serves to protect the owner's privacy. Lake Austin is close by for boating, kayaking, or just hanging out near the water. Downtown is mere miles away from those times when you crave a night out.
Tarrytown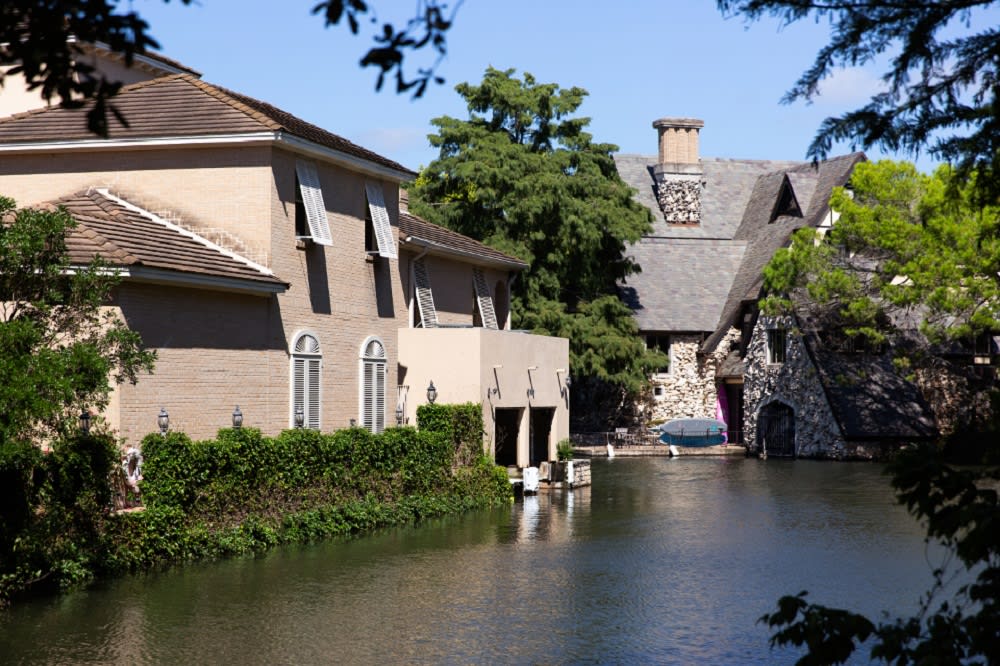 Lake Austin, large shady oak trees, and luxury homes make Tarrytown a highly sought-after location. Just minutes from downtown Austin, commuting or hanging out in the city is a breeze. Tarrytown homes for sale offer a mix of architectural styles, a small-town neighborhood vibe, and substantial lots for your outdoor enjoyment. Water life is wonderfully relaxing, and Tarrytown's location on the banks of Lake Austin gives residents access to all types of water sports, as well as boating slips at nearby restaurants.
If you are not in the mood for water activities, central Tarrytown is the place for strolling along lovely tree-lined street while jogging by truly historic homes and modern estates. Sip a coffee or cocktail on the waterfront at one of the many restaurants or cafes. Visit one of the country's best art museums,
The Contemporary Austin — Laguna Gloria
, and explore the stunning collections of modern art exhibits. The museum's sculpture park is the ideal blend of art and nature. Tarrytown has it all: easy access to the downtown area and some of the best restaurants in Clarksville, luxury homes with beautiful landscaping, activities, dining, and art while maintaining a community feel. It is clear why Tarrytown properties for sale are so desirable and sell quickly!
Barton Creek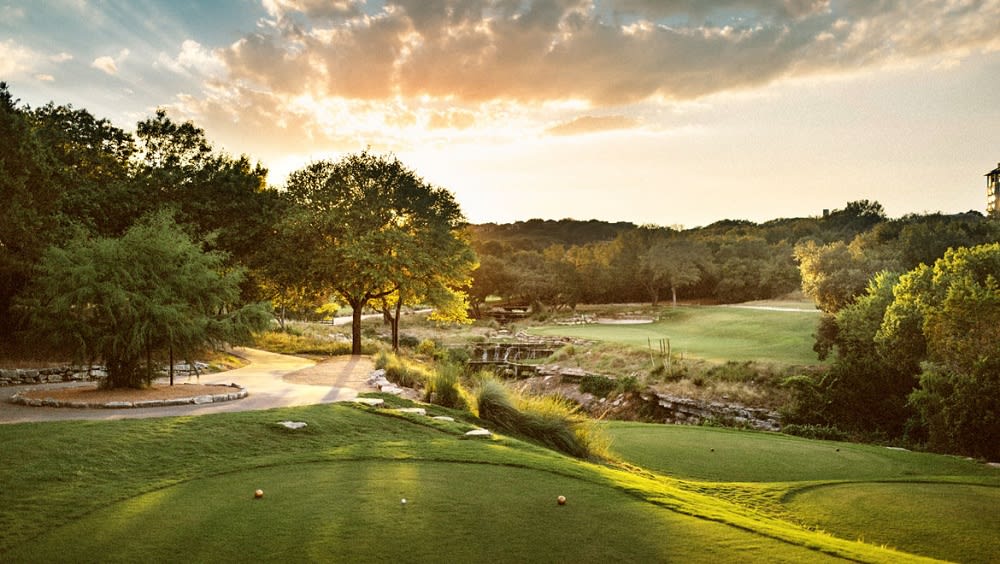 Barton Creek is an ideal place for outdoor enthusiasts. The Barton Creek Greenbelt offers miles of trails for hiking, biking, or leisurely walks. You can hike up cliff sides for spectacular views of the water below or kayak down the creek and enjoy the view from the water. Spending time in Barton Creek gives you that connection to nature while living in an upscale community.
There is so much to the Barton Creek neighborhood. Barton Creek Country Club is a major draw for locals as well as the
The Omni Resorts
being home to four golf courses, two of which were designed by legendary golf designer Tom Fazio. The Fazio Canyons is a par-72 course with scenic holes, lush trees, and a new clubhouse. The recently renovated Fazio Foothills course is a challenging par-72 course with rolling hills and views of cliffs and creeks. If you are new to the game, the Coore Crenshaw par-71 course will allow for a little forgiveness while still proving challenging for experienced golfers. Waterfalls, lake views, and white-tailed deer will be on view when playing the par-71 Palmer Lakeside course. There are plenty of opportunities to enjoy your downtime in the clubhouses surrounding the courses. Living in Barton Creek will definitely help you brush up on your golf game.
Living in the Barton Creek area is about more than just entertainment. The school system is top-notch, there are a myriad of fine dining options, and the Barton Creek Square Mall is chock-full of luxury shopping options. Barton Creek luxury homes give residents a wonderful blend of top-notch living with spectacular hill country views and urban living only minutes away.


These neighborhoods in Austin have a plethora of activities, natural settings, and lifestyle options. Gorgeous homes with immaculately landscaped yards all within minutes of downtown & South Austin making a more 'suburban life' feel not so suburban at all.


If you're ready to make one of these neighborhoods your new home, reach out to
Alexandria Murphy
for expert guidance as she is very proficient and has procured property for Buyers on and off-market in these exclusive areas of our incredible city of Austin, Texas!